Monte-Cristo, 8th August 1713
The Marquis of Vilana had been roaming for hours across the vast halls of the Monte-Cristo Casino, at a deliberately slow pace to hide his increasing nervousness. His approaching steps towards eventual Ottoman dignataries had been relatively disappointing, as most of those he had met were not closely linked enough to the Sublime Porte, and the few who actually had access to the Ottoman Court had behaved extremely cautious, so that he had been able to obtain no more than vague promises to bringing the Catalan meeting demands to the appropriate instances in Istanbul.
Even more disappointing if possible, Lieutenant Leibnitz had come back a couple of hours ago with the discouraging news that -shortly after being acknowledged about the arrival of Marquis de Ordoño- all the French dignataries present at Monte-Cristo had simultaneously happened to go out for a hunting excursion, which probably would last for several days. Vilana bet the idea had emerged straight from Versailles! Tired of wandering aimlessly, the Marquis decided to finally sit down at an empty table and asked for a glass of muscat. While tasting the sweet wine, still immersed in his worries, Vilana was addressed by an approaching tall, elegant-looking gentleman, who appreciatively said:
-Ah! This good Muscat of Rivesaltes... Would you mind if I accompanied you?
-Surprised, Vilana looked at the man, who had talked to him in Catalan language, albeit with a slight French accent. Wondering, he invited the man:
-To whom I owe the honor ...?
-Dear Marquis of Vilana, I was baptized as Jacint Rigau at my hometown, Perpignan. But perhaps I am better known to-day by my French name, Hyacinthe Rigaud...
-...The famous courtly painter of King Louis! Dear Sir, I am pleased to meet a so remarkable artist! ...And what news are you bringing from Versailles?
Rigaud turned into a cunning expression when answering:
-It depends what kind of news you would know, dear Marquis... I heard you were awaiting a response to some matters that lead you to come in Monte-Cristo...
Vilana realized his meeting with Rigaud was not any hazard, so he finally overcame his initial prudence:
-Certainly, I was waiting for a response to the requests that Prince Eugene of Savoy had sent to King Louis, on behalf of the Principality of Catalonia...
Rigaud stared at Vilana for long before responding:
-As you can imagine, King Louis rejects the possibility of an independent Principality under Emperor's protectorate only, because this might become a rear bridgehead to potentially hostile interests... and His Majesty fully agrees with his grandson Philip at this point.
-I understand the concern of King Louis. However... is He certain that such happy coincidence will be lasting any long? ...Perhaps the presence of an independent Catalonia would precisely be useful to France for... rebalancing things, in case that circumstances changed somehow.
Rigaud listened in silence, staring at Vilana with a slight smile of assent, and then replied:
-True, there is some concern in Versailles lately about this matter, especially after the arrival of some disappointing informations about King Philip's actual intentions...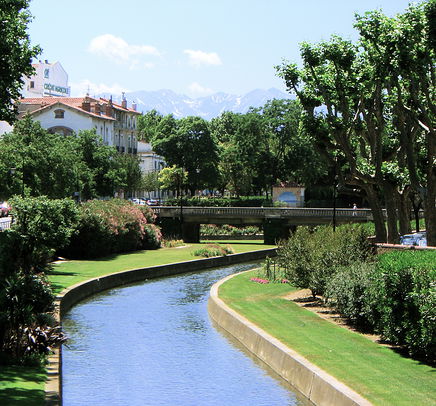 As far as I know, King Louis would favorably consider the second proposal made by Prince Eugene, that one on establishing a Co-Principality... although... He sees there many gaps that should be stated clearly in advance. For example, the border delineation...
-Are you perhaps referring to Roussillon County?
-No, I meant Girona County
-Rigau replied incisively-.
Another issue would be your veto on French imports...
Vilana shrugged his shoulders:
-Free trade. Mutual, with no tricks.
-And what lineage should the Principality's sovereignty rely on; as well as the protectorate formula, of course. His Majesty would not even hear about any Habsburg in charge of the Principality, or a Savoy.
-And by us, we would never admit a Bourbon.
-Vilana quickly replied-
Listen, dear Rigau: all these issues can be quietly and pacefully outlined at a negotiations table, instead of settling them on the battlefield as so far... Besides, I'm sure that, if this matter was visibly lead to a solution way, the peace negotiations with the Emperor at Rastatt would for sure take momentum too...
-These were also King Louis' believings. My friend Vilana, if you get an immediate cease of fire, rest assured that you will be invited to formal negotiations.
Rigau then stopped to call a waiter, and then told to Vilana:
-Let me invite you this time, to celebrate this happy coincidence. Did you ever hear about the sweet wine of Banyuls de la Marenda? It is simply exquisite!