Tivissa, 26th August 1713
During the night spent at Tivissa, the rescue party lead by the
Miquelet
lieutenant
Pere J. Barceló
was able to obtain from villagers some information about the Imperial Aragonese troopers captured by the Spaniards. According to most accounts, Two Crowns' soldiers had spoken several times about
Miravet castle
. In fact, it seems that one entire Infantry company did not follow the Spanish Army march towards Tarragona city, but they took the opposite direction instead, taking the prisoners with them back to Ebro river.
Miravet town
laid not too far from Tivissa, and Barceló believed it would take no more than four or five walking hours to arrive in there -except for a non-neglectable detail: Miravet was on the river Ebro opposite side, and there were no bridges in the nearby crossing that huge (for the Peninsula standards) river. To reach the other side, they should go to
Ginestar
town first, where they would find a manual ferry (
"pas de barca"
) that for a few coins would lead them to Miravet... provided the Spaniards wouldn't left any detachment on guard there!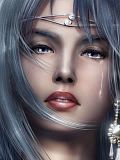 They had spent most of the morning helping
Mireia
find the corpse of her boyfriend Albert. She was persuaded that the body of the young
Miquelet
had not been buried and started desperately asking villagers, with so deceiving results that she nearly lost all stamina and started weeping bitterly, as she complained about her unability to find where the boy had died. Deeply commoted, Barceló exprimed himself in an effort to remember. He was there on that bloody day, but his own battle memories were so confused... He finally managed to remember, so the party was able to locate the boy remains under a demolished wall close to the church. There was little to watch at these pityful remains, except for a few personal items Mireia could recognize: a small Virgin Mary medal around the neck, the waistcoat silvered buttons she herself had sewn up, and little else. The body was piously buried after a mass.
The rescue party were anxious to get on the march again, before it was too late in the afternoon. When they were about to leave the town, Mireia went to meet them and remorsefully asked for their agreement to let her going with them. The group got a little surprised at the request, because the girl was expected to stay at her home town -except maybe for Barceló: he had already noticed a subtle, progressive suspicion increase among some villagers towards young Mireia, likely due to having slowly been recalled about the circumstances her family left the town -just some hours before the Spanish army arrived. Superstition was insidiously winning the match to decades of good-heartness, no matter the selflessness Mireia's relatives had always shown towards their neighbours. Barceló eagerly assumed the responsibility of deciding, and invited her to accompany them -once again, with some undeclared disagreement of
Ramon Albesa
.
Late in the afternoon, the small party finally left the tortured town of Tivissa, heading down to the Ebro river valley.