Upper Carniola, 20th September 1713
They had left behind the Venetian border shortly before dawn, and were finally travelling through Archduke Charles' lands. Tired and relaxed, Count of Erill and Marquis of Rubí had started slumbering peacefully, gently cradled by the carriage swing. The escort had also visibly relaxed their vigilance, and were now scattered in small groups, smoking and chatting quietly with their horses marching at a slow pace. Lady Elisenda was literally spellbound at looking the sorrounding landscape -an apparently neverending procession of ondulated hills draped in deep green pastures that contributed greatly to serenity and carefree contemplation...
Far from feeling that calm, Fiona McGregor turned backwards in her seat for the umpteenth time, scanning with concern the way the carriage was leaving behind.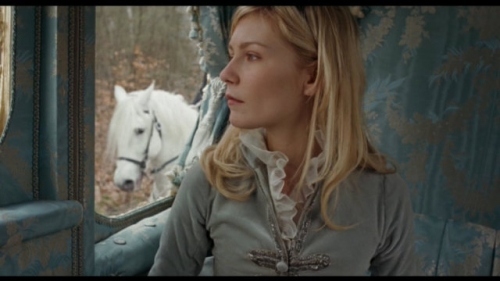 -Fiona, what's the matter with you?
-Lady Elisenda gently asked-
Since we've entered in Austria I'm seeing you more anxious than ever...-Well Milady, it happens that I can no longer see our persecutors
-grumpily answered Fiona.
-And are you worried by this? But... it should be the opposite! We're safe now, my dear; don't worry anymore.-So many dozens of leagues behind us, just as a fox pursues the rabbit, and they're now so obviously out of sight? It's now when the rabbit should keep more restless than ever!
-and Fiona suddenly asked:
-where do we have our weapons, Milady?
Lady Elisenda's smile got frozen on her lips. Fiona's concern was genuine, and her last words had somehow shocked the young lady:
-Er... in the black trunk, I believe. On the luggage carrier. Why...?
Just then, the unmistakable crack of a musket shot abruptly tore the air, followed by several others. A window glass soundly shattered in a thousand shreds. The girls couldn't reprime a frightened scream, and the men were brutally thrown out of their peaceful dreams:
-What the hell...!?-We're under attack!!![This thrilling introductory scene means that, as promised a few days ago at the Emperor vs Elector community main blogsite, here you are a skirmishing/pulp story scenario, whose details can be freely downloaded in PDF format from here. The scenario has been jointly prepared by Jim of Syldavia and myself, to be proxy gamed by a third party, with the only request to be acknowledged of its development and aftermath -hopefully through a chronicle in your own blogsite...!]