Igualada, 21st November 1713
At the headquarters of
Marquis of Aitona
, commander of the Spanish army in Catalonia, a group of high officials are carefully studying a map spread on table.
At one point General Torremayor exclaims, satisfied:
--We have the rebel army just a few miles away; when we catch them, it will be their end!
Contrary to what one might expect, Marquis of Aitona expression is stern and worried. He briefly shakes head to deny and replies:
--We shall not be able to do so. They can slip from our faces without any difficulty. Their 2 regiments of Dragoons, as well as their Hussars, can hold our own cavalry with no effort, while the bulk of their army withdraws undisturbed. What does it mean, gentlemen?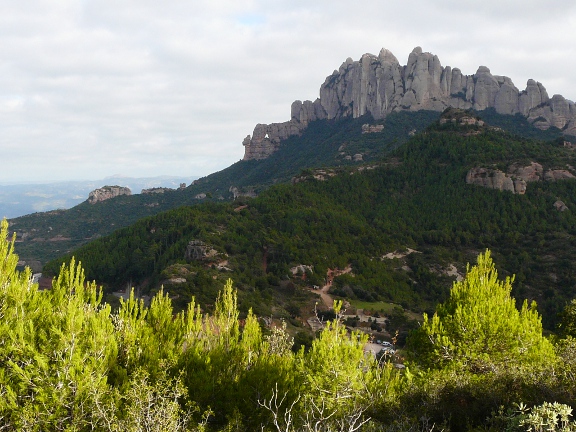 The officers then look at the map again, perplexed. Its is General Bracamonte who finally responds in a low voice:
--Well... they will get to El Bruc pass, where they can entrench themselves on the heights.
Marquis of Aitona sternly nods:
--True. And now look at this, gentlemen. Look at the moves to their rear. Their Engineers battalion has just arrived in El Bruc, along with several batteries.
--Obviously, they intend to fortify their position there.
--Torremayor says.
--And, as they have completely fortified Vilafranca too... that means...
--It means that they're about to completely block the two main routes to Barcelona. It's a repetition of the 1711 battle.
Silence hangs over the meeting attendees. Many of them still remember the terrible events of
Prats de Rei
, the most massive and terrible battle in this long war, which spread in a thirty miles front for over two months (September-December 1711). As on that occasion, the Catalans now intended to block them over a vast frontage --this time, without the Imperial assistance, though.
True that the front's northern flank was relatively unprotected --but there ominously stood, to perpetual ridicule of King Philip, the undefeated fortress of
Cardona Castle
.