Balearic Sea, 20th November 1713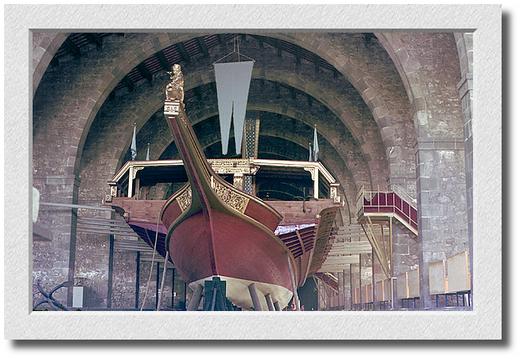 Captain Ginard
, still lost in his thoughts, reached to the galley rumbade and continued with his unhurried pace by one of the gangways around the wooden platform covering the ship main battery. At the opposite side, the five artillery pieces stuck their muzzles out of their respective doors. Young
Mateu
was sitting astride the central eighteen pounds gun, immersed in practicing a complicate knot with an arm long piece of rope. Ginard sat himself over one of the six pounds gun, removed his hat and pointed his face towards the sun. He allowed himself a few minutes of relaxation, enjoying the pleasant warmth eyes closed.
--"Sa Dragonera". I think we must rename her "Sa Dragonera".
Mateu's suggestion made Ginard smile.
Sa Dragonera
was a small island in the western Majorca coast. They'd just left it behind little ago. In Majorcan variant of Catalan language, "dragó" was the name given to some types of small lizards. His galley would become a dragons' den, he thought.
--Not a bad name.
–-Ginard took the rope from Mateu hands and checked the knot.
--Now, dragons are what we need.
--Are we going to recruit crewmen here in Palma, Sir?
--Hmmmm...
--Ginard returned the rope back to Mateu and looked to the bow.
--We'll see. First of all, we must meet our mysterious patron.